I think that communism is a bad system in theory and in practice. But why exactly?
People usually offer pretty poor critiques of communism[1]. Perhaps it is because the still lingering conception of communism as a system that would work - or perhaps, the best possible social system if it was able to work - but that because we are fallible men, it ended up leading to the Great Purge, the Holodomor, the Katyn massacre and so on, events that are infamously unforgettable.
So when people think of critiques of communism they think of famines, democide, poverty, and that sort of stuff.
Of course, communists then reply with famines, democide, and poverty under non-communist systems, or under colonialism. Or compulsory sterilization in the United States. We then enter the usually pointless game of 'but that was not communism/but that's not an intrinsic feature of capitalism'.
If we take the Soviet Union[2] as our case study (the one I know better), we find out that after Stalin, there were no mass killings, standards of living were rising, and after 1947, there were no more famines. Not only you can have peaceful communism: it actually existed for a few decades.
So what are good critiques of the 'nice' versions of actually existing communism then?
Morally, it tramples over the economic rights of people: free trade, free association, freedom of enterprise, etc. Surely at some points (especially during the NEP period and the late Gorbachev period) in Soviet history people could own some private very small businesses like restaurants or barbershops, but if you wanted to create a startup and grow it until it becomes a huge empire, you can't. Some people dream with becoming good actors, good writers, or win a Nobel Prize. Other people want to run businesses. Furthermore, social rights often depend on economic rights to be protected. If you have a right to free speech, but newspapers, the internet, cinemas, radios, publishing houses, and other culture outlets are owned by the State (a single entity that does not allow competition), it is only by State permission that you will ever be able to get your ideas to reach to a wider public.
Economically, it produces a worse standard of living compared to a modern capitalist system. This includes the poor and workers. Central planning was able to increase the living standards of Soviets for decades. But it ended up leading to stagnation. Of course, some people argue that central planning can be made to work. Perhaps I'll write a post explaining why it can't work as well as a market economy.
Some Marxist philosophers like G.A. Cohen argue that communism (as in a classless stateless society) is desirable, so some form of socialism is needed to get there. Just because something is utopian (think about ending war or crime) doesn't mean something is bad. It just means one has to think hard about to get close to it. Cohen accepts that central planning failed, but that perhaps market socialism will work. As long as communism is seen as an ideal, there will be people wanting to make it work. And surely ideal communism is better than actually existing socialism or capitalism. But ideal capitalism is even better.
Given this, why are there communists around? Here I wrote some reasons that lead people to communism. Point 13 is perhaps the most compelling.
---
[1] Communism here means actually existing socialism, as in the Soviet Union, Maoist China, etc. In Marxist parlance, these regimes are known instead as socialist, and their aim is to build a stateless, classless society: communism.
[2] This stacks the deck in favour of communism, as the USSR was arguably the one of the best or the best performing of the centrally planned economies. There were a few socialist economies that were and are far less successful, like North Korea, Cuba, Bulgaria, Congo, Zimbabwe, or Somalia. (Kornai, J. (1992). The Socialist System: The Political Economy of Communism. Oxford University Press, UK. )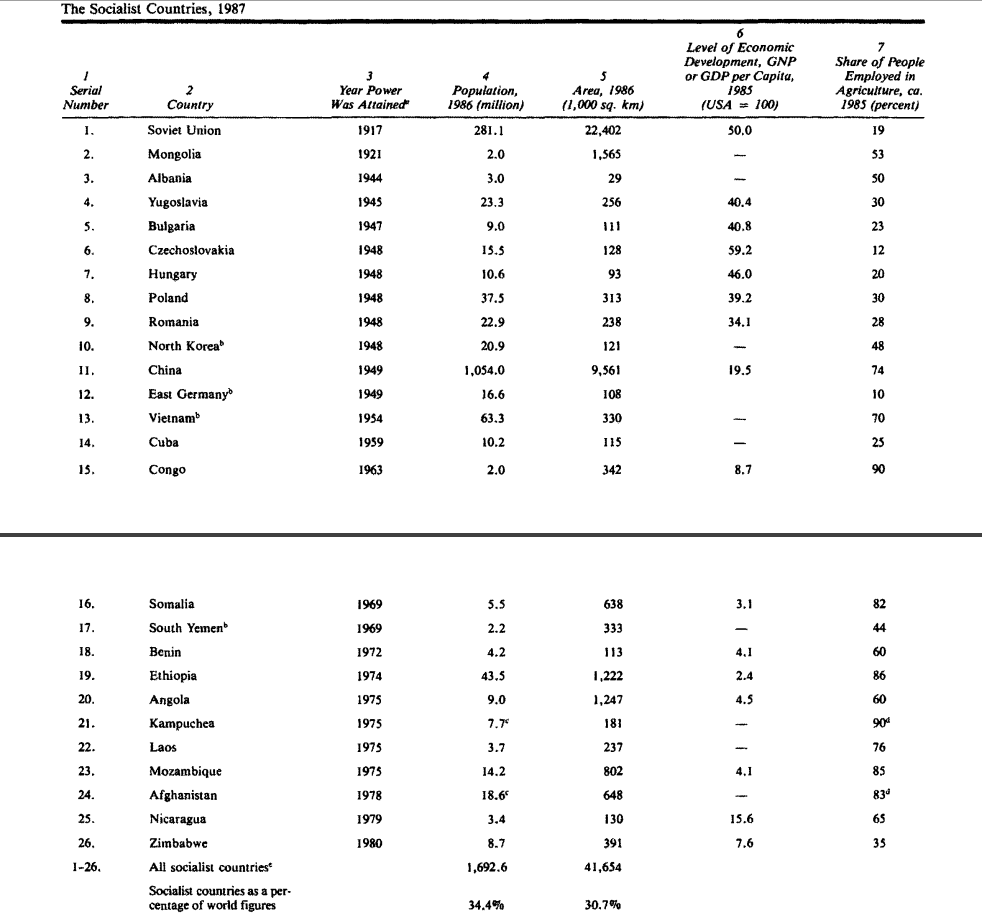 Comments from WordPress